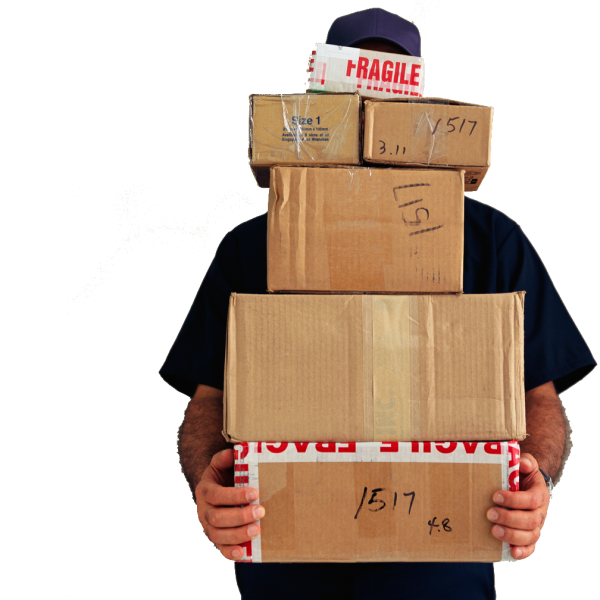 Do you have a need for daily, weekly, or bi-weekly delivery services?  From retailers to manufacturers to professional offices, Free My Time Delivery can set up individualized routes to meet your needs.
Let one of our dedicated drivers become an extension of your company.  We will work with you to improve the efficiency and reliability of your operation.  If there is something we can do to make your business' delivery service better, we'll do it.  Our goal is to make you look good.
Some examples of scheduled runs include: post office runs, bank deposit runs, and parts pick-up or distribution.
Same Day Service
For same day deliveries we offer 3 service levels.  Rates will vary depending on your service level, and other factors such as size and weight, the number of stops being made, and the nature of the delivery.
Premium Courier Service: Our premium courier service is designed for your most urgent delivery needs. Priority service is given immediate attention and the delivery is completed within 90 minutes of your call. Available Monday through Friday from 8am to 2pm.
Standard Courier Service: Deliveries are completed within 2 to 4 hours of your call. Available Monday through Friday from 8pm to 2pm.
Economy Courier Service: Our economy service is the most cost effective service level. Our only requirement is that the order is placed before 10am to guarantee delivery by the end of the same business day.
Company Errands
In additional to more traditional types of courier services, Free My Time Delivery is glad to help out with any other type of transportation related need.  If you are sending out an employee to do you "running around," chances are we can handle it for you while lowering your total cost.
Pickup Parts/Supplies – Let us handle these chores while you keep employees focused and productive.
Gift Delivery – Would you like to send a bottle of wine or other gift to a client? We do everything we can to help with ordering, packaging, picking up and delivering.  Tell us what you need and we'll make it happen.
Lunch Delivery – Need a lunch catered in?  Call ahead for best pricing.
Dry Cleaning Service – Would your staff enjoy having their dry cleaning picked up and brought back?  It's a simple employee perk that does not need to cost you anything.
Personal Errands
Why not call on Free My Time Delivery to help optimize your personal time too?
Some service examples include picking up a birthday present, stopping by the pharmacy or drugstore, or returning an item to the store.